Tag: Travel To My Fantasy
Tagged by Sting. This is very interesting indeed.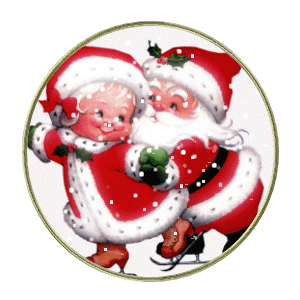 It's always in my silly dream to meet
Mr. & Mrs. Santa Claus
(I guess there's Mrs. as well) at their hometown since I was a child. I will ask hubby as my companion to stay there for a month. I love cold weather. Besides, I have an important task. I'll help in preparing & packing all the gifts to be sent out. (For those who have watched Polar Express then u'll know how heavy the workload there) I'll use my knowledge in logistic to solve the job. It must be computerised so that'll be more organised from ordering->gifts wrapping->packing->sending out.
Also like to play with those
adorable reindeers
, have a cup of hot coffee with pretty
Santarina
and
Elf
, he always joke around. Touch the beautiful flowers covered with snow. Make
snowman
. That's about it.
How about u Pek Imm?...
Labels: Tag