Tag: Crazy 8 MeMe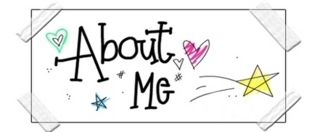 2 new buddies,
Sammi
,
Sweetiepie
& an old buddy,
Siew Ting
tagged me this:-)
EIGHT THINGS I'M PASSIONATE ABOUT
1. Climbing the ladder of my career.
2. Many happy moments being with my family.
3. Go traveling.
4. Playing good tennis.
5. Reading good books
6. Make more & more $$$$$!
7. Explore more interesting things in my life besides $$$$$.
8. To start my own family (this project is not so soon).
EIGHT THINGS I WANT TO DO BEFORE I DIE
1. Live my life to the fullest.
2. Have my autobiography.
3. Spend more time with family.
4. Meet my super mentor=Bono(U2).
5. Chat with my 2 superb idols=Rafa&Henin
6. Communicate with animals like Dr. Dolittle.
7. Manage to converse in French.
8. Ask superman why underwear must be wore outside?...
EIGHT THINGS I SAY OFTEN
1. ...yes, but why?...
2. Ok, I'll look into it.
3. Is that what u mean?...
4. Hooray! It's settled finally.
5. Don't give me this trouble again, pls...
6. Oh yeah, thank you.
7. I believe I...
8. U get what I mean?...
EIGHT BOOKS I'VE RECENTLY READ
1. The End Of Marketing As We Know It (Sergio Zyman)
2. Retire Young Retire Rich (Robert Kiyosaki)
3. Richard Branson Losing My Virginity
4. Straight From The Gut (Jack Welch)
5. The Monk Who Sold His Ferrari (Robin Sharma)
6. What The Best CEO's Know (Jeffrey A. Krames)
7. The Microsoft Way (Randall E. Stross)
8. The Five People You Meet In Heaven (Mitch Albom)
EIGHT SONGS THAT I COULD LISTEN TO OVER AND OVER
1. With or Without You (U2)
2. Walk On(U2)
3. Zooropa (U2)
4. Stuck In A Moment You Can't Get Out Of (U2)
5. One (U2)
6. Pride (U2)
7. Under Pressure (David Bowie & Freddie Mercury)
8. Englishman In New York (Sting)
*there are too many songs I love, can't list down all* EIGHT THINGS THAT ATTRACT ME TO MY BEST FRIENDS
1. Sincerity.
2. Funny.
3. Friendly.
4. Can keep a secret when I really mean it a secret.
5. Sharing experience.
6. Understanding.
7. Good listener.
8. Give a buzz.
EIGHT THINGS I'VE LEARNED THIS PAST YEAR
1. Appreciate family even more.
2. Work for target.
3. There's always up after down!
4. Must go up again when I know I'm about@the bottom!
5. Cannot rely on someone alth he/she may appears 2b very pro.
6. Has to be very tough & strong.
7. Learn something faster than before is a must.
8. Act fast before too late.
Labels: Tag