Bye Bye 2007. Hello, Welcome 2008!
I supposed I'll busy in about hours time and will be rush tomorrow after work 'coz I'm going out with hubby to hang out for the Countdown of New Year. So I'll post now. I hope it's a good & fruitful year in 2008 for my family, my hubby & myself. Yeah, as simple as that.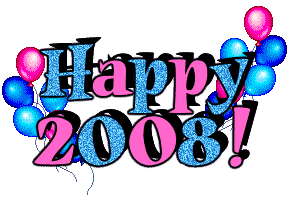 "Wishing All My Fellow Buddies Happy New Year 2008!"